[FREE TRAINING] - 3 Step Ugly Video System for $59k+...
Simple 3-Step "Ugly Video System" That Made $59,185 in 57 Days with Free Traffic
Thursday at 2pm EST...
My friend Patrick will be sharing the easiest and most profitable way to do video marketing in 2020, that can make you $100,000 in your spare time (many are doing more).
You do *NOT* want to skip this brand new training we've created for you...
We will share everything with you on, Thursday, Jan 16th at 2pm EST.
To get your spot go HERE.
See you there.
Paul Venables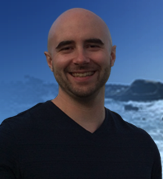 P.S. This works in ANY niche and you can get started for FREE in a few hours after the training. This is shockingly easy yet very profitable!
Register now (space will be limited).
CLICK HERE TO REGISTER >>